Gifts for Hikers
The hiking enthusiasts always want to keep themselves up to date with all the latest equipment that a hiker should have. It is for this reason that nothing impresses them more than having a hiking-specific gift as a token of love or appreciation from their loved ones. Hiking equipment is a very vast domain where selecting a particular gift requires you to do some extensive research. You might need to browse different categories as per the liking and preference of the person to whom you want to select the gift for. Gifts for hikers may vary considerably in prices so our list is specially researched to include not only the pricy items but also those that wouldn't break the bank. Let us browse multiple attractive  gifts for hikers covering multiple categories based on gender and the price range as well.
Hiking Gifts for Women
Women have their class apart when it comes to choosing their hiking gear and other excursion stuff when they are on and about hiking. The following is a well-researched list of some amazing ideas that you could think about giving as a gift to a woman adventurer:
This is a necessity and a leisure item at the same time for women hikers. It is ultra-light, water resistant and extremely durable where 20L storage capacity gives you every reason to trust this on your hiking trip. The bag may also be folded into a small unit and that makes it easy to carry when full size is not required.
This multipurpose item can be used by lady hikers as a bandana tube, face shield, and a neck gaiter to protect from probable severe conditions. It is made from stretchable polyester microfiber that promises to keep energetic during your excursions.
Nothing can beat the importance of such handy urination device for women when going for hours or sometimes day's long hiking expeditions. This is composed from high quality silicone (medical-grade) and is small enough to fit in the side pocket of your backpack or purse. It is an economical one-time use product which is hygienic and keep you away from the pain of using unsanitary toilet options on the move.
Comfort in attire always stands as the first priority when women hikers sets off for their hiking excursion. This 100% cotton t-shirt encapsulates comfort, style and grace, which are hard to beat by any other similar product. The shirt is machine washable and available in multiple sizes.
This is one of the best gift that you could think about giving to women adventurers who are truly inspired by the wilderness and for those looking to quench their thirst of some great outdoors. This comprehensive guide provides all expert advice about weather, camping, navigation, food and water, fire building and all other information that could matter any bit to a women hiker.
Towel is one essential item that all hikers always carry, irrespective of weather or gender. However, this microfiber towel is specifically designed for women which is not only space efficient but its super absorbent capabilities makes it a perfect option for outdoor camping and hiking activities. Women usually love it for its gentleness and its extremely soft feel on the skin.
This trendy shirt is available in a range of different solid colors with a fantastic tagline going well with the hiker's image. The shirt could be purchased in different compositions of cotton and polyester, where the 100 percent cotton t-shirt is probably the best option for women hikers, who are due to deal with sweat and heat. The quality is good enough to last for seasons and it is machine washable as well.
It might be a small item but makes a huge difference for hikers in order to keep their keys well organized and intact. It is more of a motivational jewelry than a keychain with a fantastic tagline for hikers. The product is made from stainless steel and promises not to deteriorate in quality even in severe weather conditions during hiking expeditions.
Nothing can make a better gift for women than gifting them some wearable stuff. When it comes to women hikers, this casual and comfortable t-shirt for women makes an excellent gift especially for the variety of its colors and extreme comfort that comes through its cotton and polyester fabric and top-notch stitching.
The rugged yet cool looking ring is loved by the majority of outdoor lover women. It comes with adjustable sizes and that makes it an easy choice for the majority of women. It can be an inspirational gift for your loved ones with potential of having lifelong memories to be saved. Do not forget to miss out on the ongoing promotional offer on the ring that can help you save good money on the ring.
Hiking Gifts for Men
Men at least for hiking stuff could be as choosy and selective as a woman and for that matter, everything might not just be an acceptable item for them as a gift. Therefore, here we are with some exceptional gift ideas that would inspire most of the men for their next hiking trip: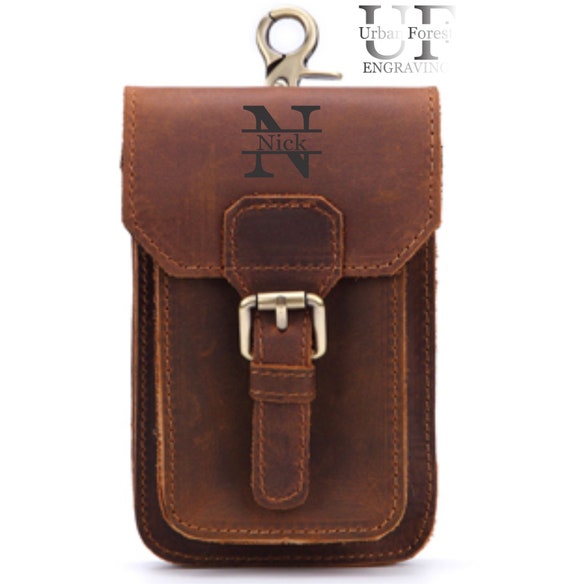 The easy outdoor expeditions always demands to have lighter equipment in order not to make excursions tiresome. In this regard, this bet bag for men is light enough for super comfort and spacious enough to hold all your valuables such as cell phone, cash, credit cards and wallet in a very organized manner. It is a top-notch option to be considered as a gift for man, where its handmade genuine leather really makes a huge statement.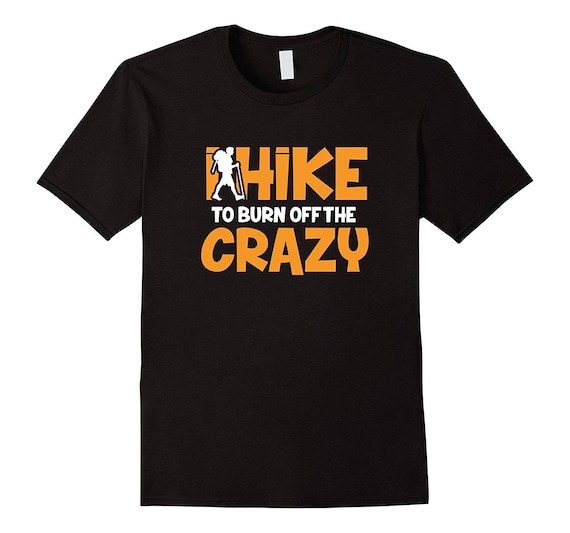 This special hiking shirt for men has earned a lot of positive accolades from multiple hikers who prefer it for its comfort and its suitability in the standard weather conditions. It is a handmade cotton shirt which you could purchase in different colors and sizes, as per the preference of the person to whom you want it to gift.
Writing diary or taking notes is one of the most common activities that men prefer during hiking expedition, especially when they are camping overnight. This leather material journal is the right option to carry that protects the journal from any sweat or rain and also lets you hold all the necessary stationary intact that could never be as organized as it will be in this cover.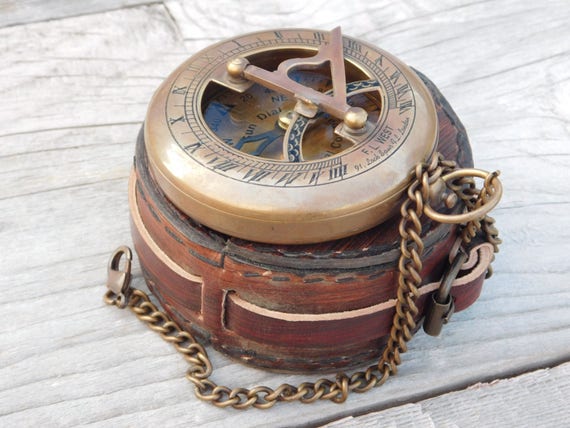 This nautical personalized compass could be your best mate when you are lost in the wilderness and thinking about directions to get to a familiar point. The vintage looks further add to the charm of this productive unit which is a must-carry thing for the outdoor enthusiasts when they are on an enjoyable hiking mission. It is a handmade item from brass and leather, which would surely make a perfect gift option for men.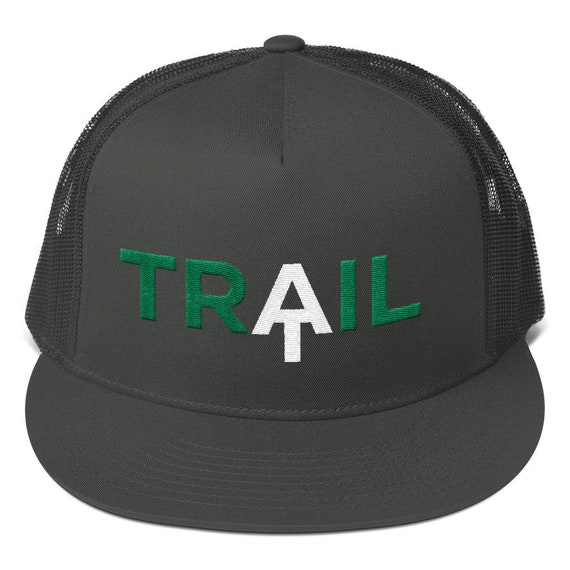 This handmade hat would fit the liking of any male hiking enthusiast with all the grace and comfort that is packed in it. It comes with a breathable polyester mesh back and has a full buckram front panel for convenience. This one has been the favorite for many of the hikers with its durable plastic snap closure and a gray undervisor.
Men can be very choosy when it comes to selecting the right clothes to wear on a hiking expedition. This t-shirt would have no excuse for men as it is packed with quality, style and comfort. You can avail it in cotton and polyester stuff along with a range of different colors to choose from. The shirt has a long lifetime and it is also machine washable with excellent stitching as well.
This essential item for men would be their best companion on hiking trips to beat the heat. This is a 12 in 1 headwear offering multiple benefits that would make your hiking tours far more relaxing and enjoyable. This could be used as a bandana, neck gaiter, cap, face mask, scarf and many other styles. The best part is that you could avail this headwear in multiple colors of your choice.
Hiking backpacks need to be rugged and spacious, where this one by far is the best choice. It comes with a strong internal frame, which is the best option for adults on a 2 to 4 days adventure trip. It comes with an excellent capacity of 55L and weighs just around 2 kg. It comes packed with lumbar pad and the much needed molded channels that provides extreme convenience along with the needed airflow.
Time is always of essence especially for the hikers on a targeted hiking expedition. This comes with the capability of lighting cigarettes in any sort of windy condition and spacious dial makes time reading quite convenient in darker outdoor conditions. It comes with an easy USB charging facility and takes just about 2 hours for a full charge.
Unisex Hiker Gifts:
The gift options for hikers is endless. All that matter is to give a well-thought gift with all your heart and true feelings. The following are unisex gift ideas for hikers, which would easily fit the preferences and likings of both the genders:
This is the best thing you can gift to a man or woman who takes hiking and comfort both very seriously. This polyester pant id ideally designed for hikers that comes with adjustable waist and zippered pockets, to conveniently carry your essentials. It is available in a range of different colors and that is its unique selling point as well.
Carrying this bottle would keep you hydrated all through your hiking trip. Both men and women can entrust this bottle to carry without any fear of leaking inside the backpack. This is actually more than a water bottle and a fruit infuser which you can use to infuse drinks with lime, orange, lemon, berries and many other fruits of your choice.
Wrapping up these stylish waterproof socks in a gift box would be the best thing that you can do for beloved, who also happens to be a hiking enthusiast, irrespective of the gender. The socks came with a certification stamp from SGS Corporation which further endorses its quality and aptness for the hiking tours. This pair of socks not only restrict external moisture from penetrating inside but also absorbs all the sweat quite easily.
These towels can be compactly stored in your hiking backpack, yet they are found to be very long and serves multipurpose. The towels are hyper-evaporative and are known to chill very instantly. The towel retains the chillness inside for 3 long hours and it is also known to drop body temperature up to 30 degrees centigrade. It has a high quality weave technology of absorbent fiber that regulates the moisture inside it and also ascertains water retention.  
Backpack is definitely the first item that any hiker would consider, while preparing for the trip. This one from Diamond Candy resolves most of the concerns of the hikers especially with its enormous 40L space and 2 side and 2 hip pockets. You will find this fully capable of accommodating your water bottles, camera, books and a small sleeping bag etc. On top of that, it is waterproof and comes with a rain cover as well to keep you and your belongings safe from any water penetration.
This bracelet military grade watch is both for men and women hikers that is modernized with an embedded compass and several other useful functions for outdoor enthusiasts. This gift will come packed with a thermometer, compass, whistle, paracord and fire starter scraper, all in one. The hikers may use the whistle as a signal to notify anyone nearby in emergency situations and especially when there are no signals.
This is a must carry kit when you are out and about on hiking trips. The kit is powered with equipment to initiate fire even in rainy conditions. It comes equipped with an emergency whistle, integrated compass, tactical/ adjustable flash light along with a backup screwdriver, wrench, and bottle/ can opener and many other stuff. There is also a rope saw that is known for easily cutting out the branches for the sake of building a shelter.
its reusable quality is what that makes it a perfect choice to gift it to someone you like a lot. It is made from PEVA (Polyethylene Vinyl Acetate) material, which ensures that the material is not cheap or any kind of thin plastic. They are extremely lightweight and are extremely convenient in packing, while occupying a fractional space in your backpack. This for hikers is surely a great alternate to carry some heavy and large size raincoats. Both men and women can equally benefit and the ponchos are available in different colors as well.
the most organized hikers would always prefer to carry such gadgets on their hiking trips. This unique pocket-size anemometer is known for measuring a lot more than just the speed of the wind. Hikers can trust this mobile anemometer for measuring air temperature, heat index, wind chill, altitude, dew point and barometric pressure etc. This highly resourceful device measures far smaller than a standard cell size and is extremely convenient to carry by hikers.
Hikers Gifts Under $10:
It is not the price but your gesture that matters when you are choosing a gift for your loved ones. When it comes to hiking, then there are multiple gift items that are not much costly, but carries a lot of importance for the hiking lovers. You may choose 1 or a set of different items given below that comes at a very affordable price:
This stylish, resourceful and inexpensive tactical flashlight gift for hikers comes with a maximum output of 30 Lumens. According to a research by the manufacturer, it is known to be 20 percent brighter than the majority of other similar flashlights. It is capable of producing an intense beam light reaching 600 feet. It is just 3.6 inches in size and that makes it an absolute delight for the hikers to carry.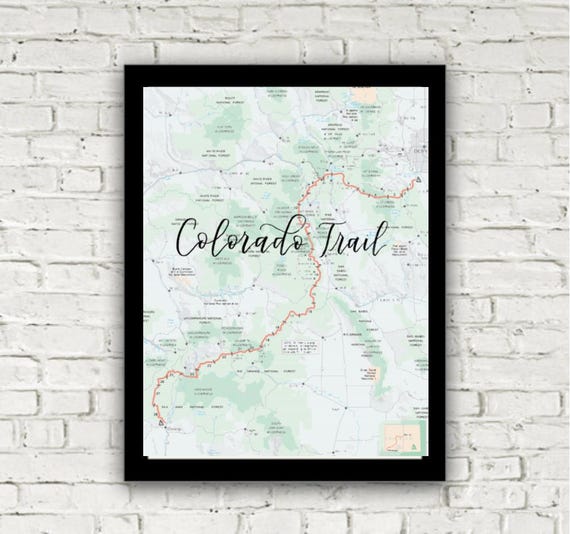 Hiking the Colorado trail is definitely a matter of honor and worthy of framing souvenir in relevance of the trail somewhere in your house. This is the Colorado Trail map which comes as a softcopy with a hand-lettered 'Colorado Trail' title. You may print it and elegantly frame it before packing it in a gift wrap in order to gift it to someone you care about the most.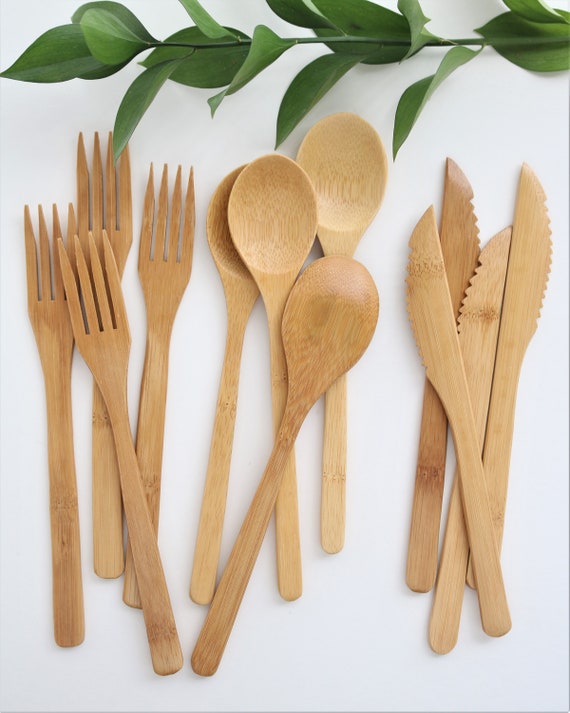 Hikers loves the convenience and such great on-the-go utensils would make a great deal for hikers. These are eco-friendly utensils which are 100 percent made from bamboo material. The set comprises of a fork, knife and a spoon. These utensils are usable and offers an easy switch from the plastic material, which are a source of hazard to the nature.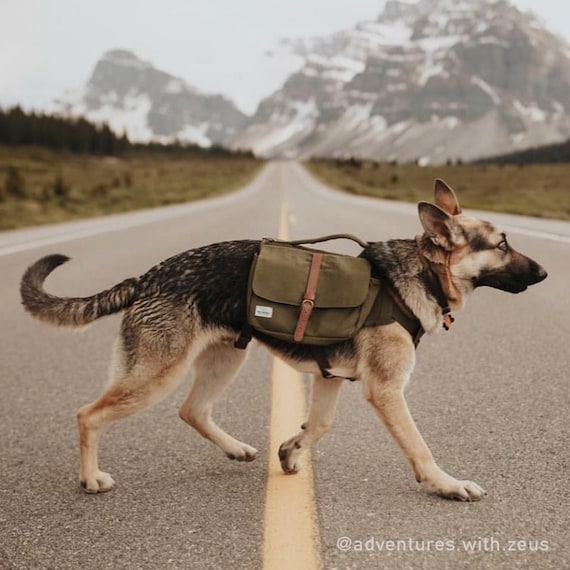 If you are looking to gift someone who is an animal lover besides being a hiker, then this dog backpack would give one big reason to carry along the animal for a day or even an overnight hiking adventure. The bag is made from genuine leather that comes with 4 expandable pockets and 2 zipped closure, which are perfect for storing food, water and other necessities of your dog.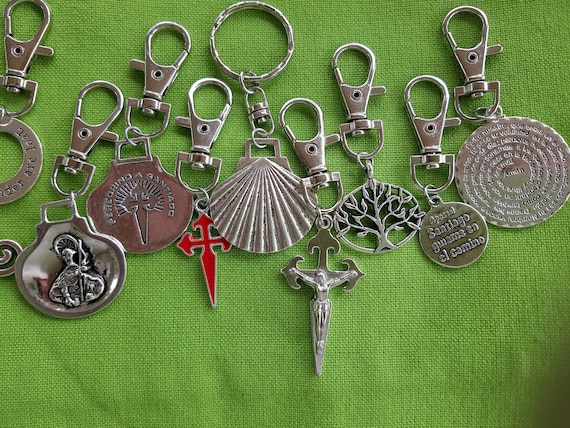 These are handmade keychains which you can easily clip with your backpack for safety. The keychains are available in multiple styles and designs where you can get creative by picking multiple keychains to be given as a lucrative gift. The majority of these keychains are of the Zamak silver, while the Red Cross one of Santiago is the best and the most unique choice, which is made from base metal.
This is a style icon for hikers that is meant to add some fun and elegance to your clothes or the hiking gear. This antique style zipper pull dangles down from the attached metal clip, which could conveniently be added to the zipper. The zipper pull comes with a resin-topped design on either side of the charm. The metallic item makes an excellent option to be considered as a classy gift for hiking lovers.
The professional hikers loves to know about everything related to hiking and always look for advance preparations in order to make the most of their actual hiking trips. This second edition of the book facilitates the hikers about the required tools and equipment along with multiple techniques that would ease the challenges during hiking.
This ornament is especially designed for girl hikers and would look much elegant in any side table of the house. The hiking loving girls would always be motivated as this beautiful items would give them some good hiking goals to work for. The item is made from porcelain material and can be availed in multiple color options.
These economical socks due to their ruggedness, durability and comfort makes an excellent choice for a gift to be given to someone who loves hiking and other outdoor activities. The socks are made from Merino wool as a dominant material and also have traces of stretch nylon, elastic and acrylic in its manufacturing. Both men and women could avail these socks in multiple sizes and colors as per their choice and preferences.
This is a waterproof delight for hikers that promises to keep your valuable belongings such as mobile phone, bank cards and your money safe from any moisture while you are on and about on your hiking trips. It comes with a hook that allows you to easily hang it with your backpack for safe carrying in the wilderness.
Hikers Gifts over $50:
If your budget allows or you have good enough time to browse through the best hiking gift options, then the below list is diverse enough to offer you some excellent gift ideas to think about: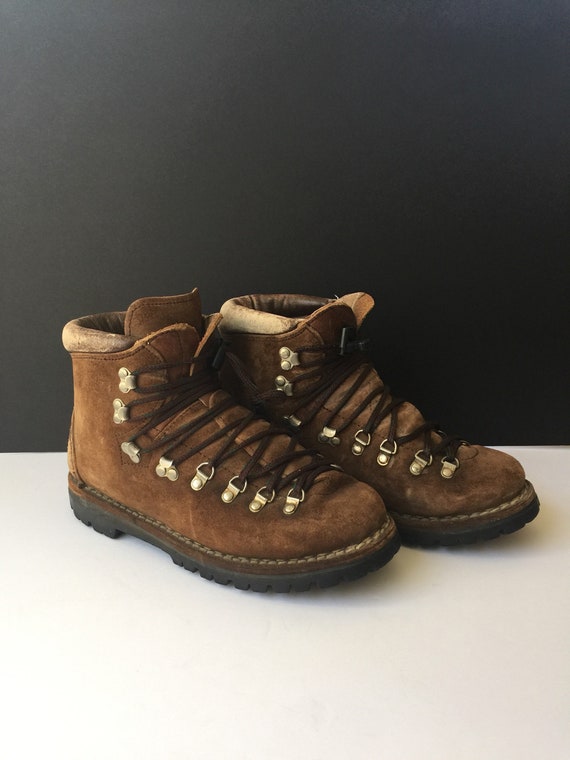 these vintage style hiking boots makes an excellent option not only during hiking trips but can be brought into everyday use as well, especially for tough, cold or wet weather conditions. These are made from pure leather material and are available just in size 9.5 for men. The style, grace and relevance to hiking makes it a creative gift choice for hiking lovers.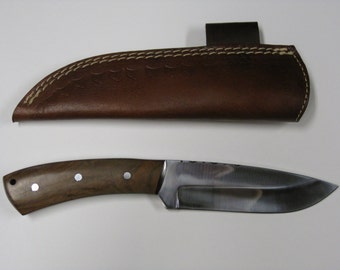 This is a stylish multipurpose knife for the hikers that can serve many purposes on a day or an overnight hiking/ camping trip. The knife blade design give users the ability to get hold of a considerably sharper edge and then there is a micro bevel secondary grind that could be turned into the field. It comes with a stylish leather cover in order to carry it safely and securely in your backpack or pocket.
This comfortable sleeping bag would help you to sleep just like you would be sleeping in your home. The user will have enough space to spread out and the hoods would allow your body to keep warm, while you sleep. This creative gift item for hikers is also capable of unzipping from both sides in order to allow easy airflow.
Comfortable and apt shoes for hiking is a basic necessity whenever a hiking enthusiast is planning for the adventure. This is a water resistant option for men that is stuffed with a rubber sole and breathable material, allowing for dry feet experience throughout the day at hike. There is a removable EVA insole that offers high traction and a non-slip experience on slippery surfaces. All in all, it is an excellent gift item to be considered for hikers.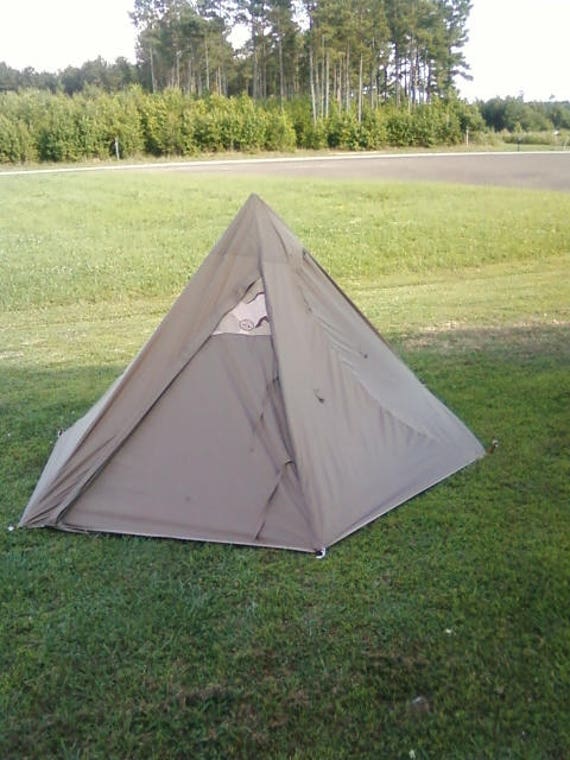 Tent is one major gift item that you can think about gifting to a professional hiker. This is a handmade durable tent with nylon as a dominant material in its manufacturing. It is water resistant and offers great resistance to heavy wind, dust and also found to be fire retardant as well. It folds and pack conveniently and also erects within 2 minutes when needed to be setup.
The tent offers great utility while carrying and super comfort while sleeping or staying inside when camping in the wilderness. The floor and fly of the tent are silicone treated and uses waterproof polyurethane cover for extreme protection against rain. The breathable polyester mesh ensures great inflow of fresh air so that you can sleep comfortably. This is a top-notch gift idea and has everything that a hiking tent must have.
These specialized shows for hiking comes in 2 different colors to choose from for men hikers. The shaft measurement is approximately 6.75 inches from the arch and the full grain leather top-side makes it perfect in wet hiking conditions. The total weight of the shoes are just 3.7 pounds and this lightweight promises to keep you energetic on tough and rough terrain.
A slightly costly gift but after evaluating its features, the price is absolutely worth it. This is a top rated synthetic sleeping bag that is perfect for all seasons outdoor camping. The thermal comfort and the antisnag design makes it a first-rate choice for hikers of all ages and any preferences. The overall weight of the item is just 3 pounds.
The fiber stuff makes it an obvious choice for the hikers. Then there is its stretch performance along with a water repellent durable finish which adds to its class and longevity. The gift taker would be surprised to know about its quick drying ability and also the ease of having the inner waistband draw-cord along with a pant leg hem (elastic) as well.
These sports sunglasses are highly suitable for hikers. The sunglasses set comes with 5 different lenses. 3 of them are the colored glasses and the other two are polarized lenses. The frame along with the lenses are made from rugged flexible material which are unbreakable under any possible condition. The most stylish multipurpose gift would be a great addition into the belongings of your loved one.